Litters P and Q are celebrating their first Easter and it's adorable!❤
Today is a very special day for us. S*GoodNews Pamina is leaving our home to move in with her new human family! I, Stina, am so happy, because her new family is the best! After meeting with them several times I am 100% sure that they are the perfect match for our girl. And I still feel a little bit sad.
Pamina will be the first kitten, out of the first litter born and raised here at our place, to move out. And even though we are extremely happy with the family that we have chosen for Pamina, it is kind of heartbreaking to see her go. (Agnetha, who has raised many, many kittens, has told us that the first litter is always the hardest one to let go of. She was so right!)
Pamina, we have loved you from the moment you were born. Even as a very small kitten, you had something majestic about you.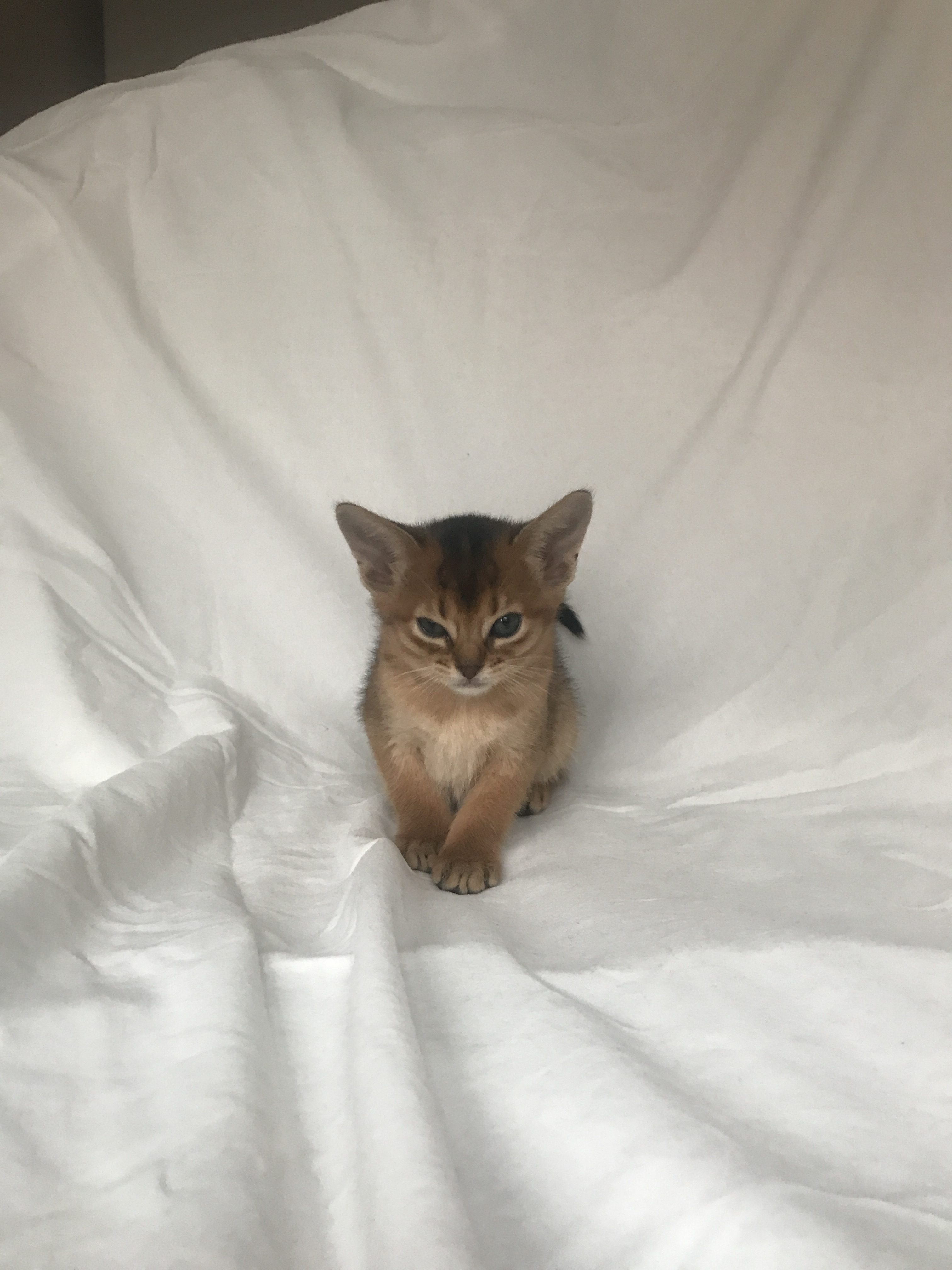 We love your energetic spirit and your gentle soul. It has truly been such a previlege to watch you grow, and develop into a beautiful, young Aby lady.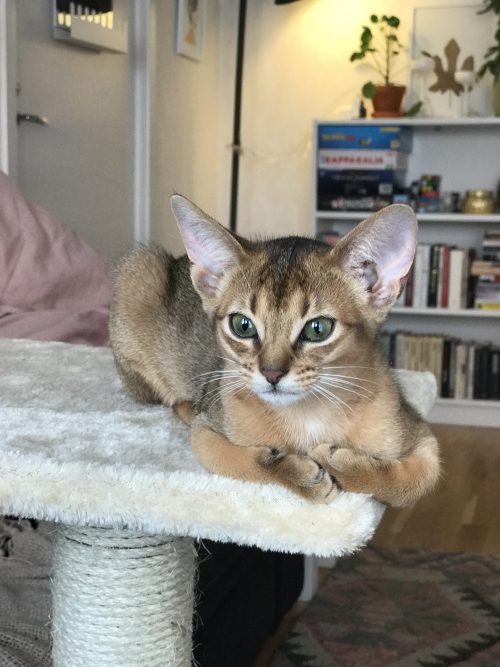 We wish you a long, healthy and happy life with your new family. We know that they will take care of you, and that you will take care of them.  We are so proud of you, our beautiful and beloved Pamina. We will remember you forever. 
Hugs and kisses from your first human mom and dad, Stina and Sebbe.
The P-litter is such a lovely gang! Super sociable and easy-going. If you are interested in becoming their new human family, please email Stina at stinaronnlund ( at ) gmail.com and tell us a little bit about yourself.  You can write in Swedish or English, which ever you prefer. (The website is in English so that all our international friends can understand this as well ?)
We want the best possible homes for each of the kittens and we will want to meet you in person. You are very welcome to visit us in our home in Skarpnäck, to meet with the kittens in their home environment.
All our kittens are sold according to Sverak rules and will also be neutered before moving to their new homes. ❤