GIC Wimmerhales Princess Leia
GIC Wimmerhales Princess Leia, Aby o
Sire: Söglimt's Lucas, Aby n
Dame: CH Hillstblues Red Rockette, Aby o
PRA: Free
PK: Free
PL: Free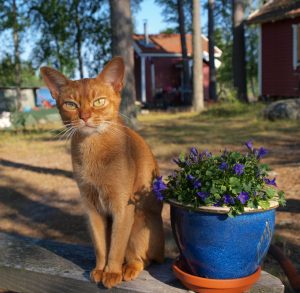 In spring 2010 after a long period of conversation via mail I went to Margit Bögeskov Thomsen in Denmark to pick up this lovely girl. She is my heart-cat, so very dear to me and I owe Margit my deepest gratitude for this lovely girl. Leia has given birth to 6 litters but is now neutered. Her daughter Ofelia will continue this lineage.
Leias pedigree:
http://stambok.sverak.se/Stambok/Visa/280289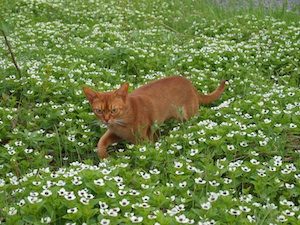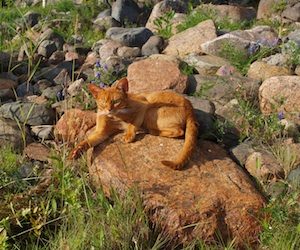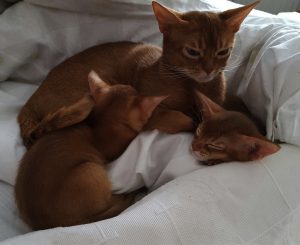 Leia with her kittens Malala and Mandela.
She has been a fantastic mother!